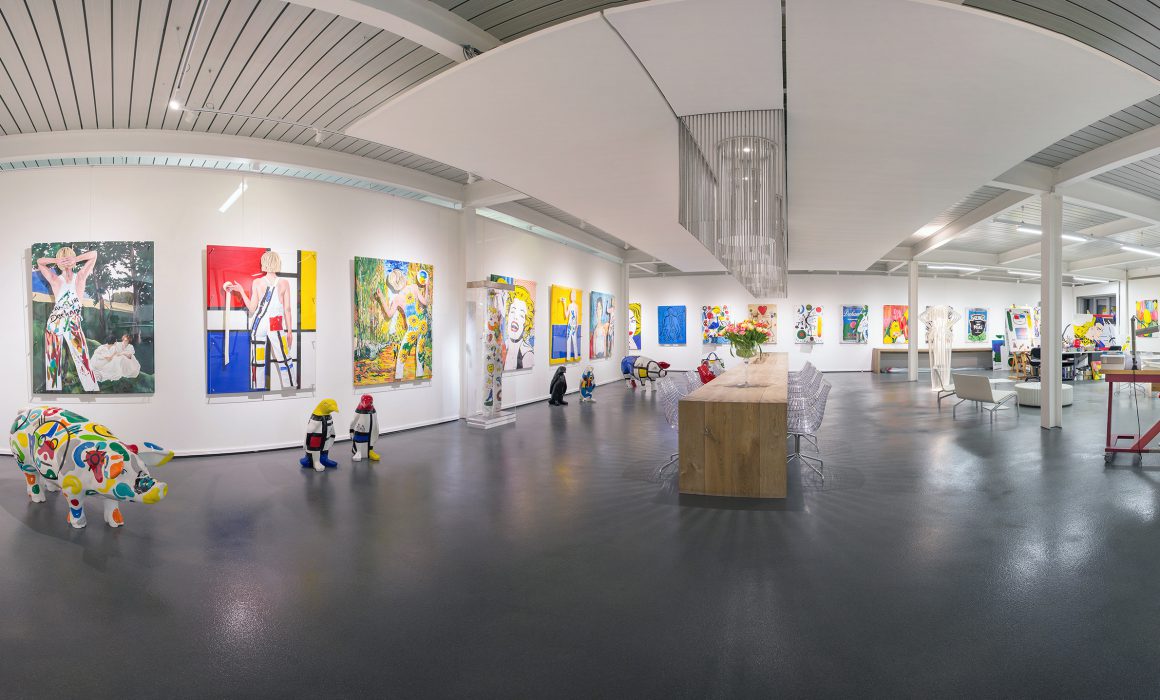 Caroline Dechamby SA in full development !
Having become too small for its new activities, the gallery in Crans-Montana has been replaced by a new showroom, workshop and international distribution center in Sion.
Caroline Dechamby now creates her paintings, bags and watches in a magnificent and luminous space with an unobstructed view of the mountains. She receives clients from all over the world by appointment only.
With an area of 450 square meters, in addition to the workshop, the space houses an exhibition of her latest paintings, new bag and accessory collection, as well as 25 new unique timepieces in which Caroline paints the dial under a microscope.