Timepieces by CAROLINE DECHAMBY

Art on your wrist
Combining the savoir-faire of the Swiss watchmakers and a sense of wonder, Caroline Dechamby's watches embody a new vision of timepieces in which art can be worn at your wrist. The three actual collections perfectly blend elegance, passion and boldness. For each collection, unique watches were imagined and produced by the artist, guaranteeing an exclusive, personal and emotional dimension.
The watches are imagined as an extension of Caroline Dechamby's artwork through the presence of her silhouette and the miniature version of her creations she meticulously paints on the dial with a microscope. The timepieces merge Caroline's artistic creativity with the savoir-faire of the best craftsmen in the purest "Swiss Made" tradition.

The "Atelier" Collection
This collection completes the two previous ones with twenty-five watches in single edition. By reimagining the artist's representation, the feminine silhouette already visible in the two other collections settles under the crystal to become a part of the dial.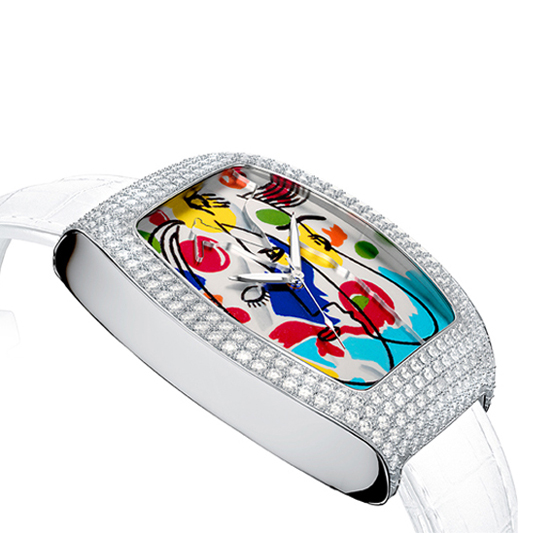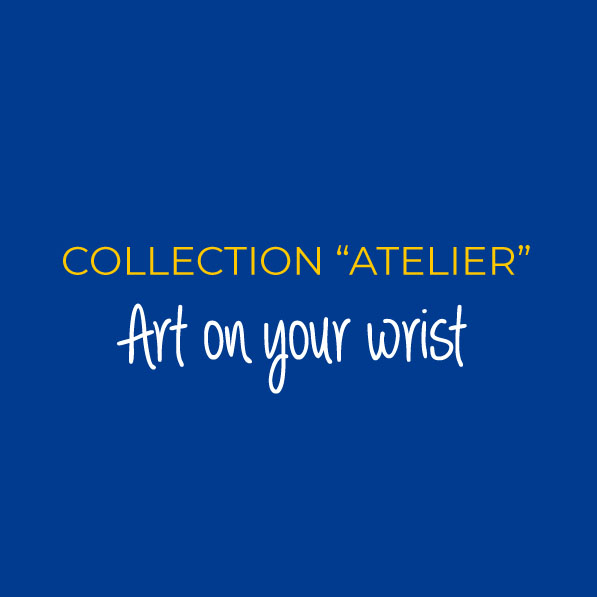 "Audace" Collection
On eye-catching dials in pure colours, the distinctive visual identity of Caroline Dechamby's wolrd comes to life. These three unique watches are ranging from exquisite tulip petals and delicate butterfly wings to an abstract and enchanting design.